Bonnie Cowley

Here's a shot of the audience at a performance by the students in our New Church school. For more information about the Washington New Church School click on the school tab above or go to www.wncschool.org.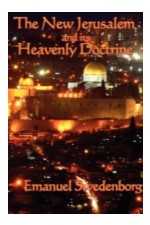 Meeting every other Monday, from February thru at least June, at 8:00 PM a dedicated small group will be discussing Emanuel Swedenborg's general summary of the essential teachings of the New Church in the book, The New Jerusalem and its Heavenly Doctrine. This lovely digest of critical spiritual issues includes 25 short, concise chapters dealing with everything from […]

Wednesday mornings at 10:00 AM a special series of classes continues on the Book of Revelation. The group meet every two weeks and relies on selected readings from Apocalypse Explained & Apocalypse Revealed – by Emanuel Swedenborg, to inform discussion.  A syllabus is available on request, and new members of the group are always welcome, […]
There will be a special doctrinal class at the church presented by visiting pastor, Jared Buss.  On his topic, "From the Mouth of the Lord," he writes, "The Word of the Lord can be understood as everything that the visible God, the Lord Jesus Christ, speaks to us.  In this class we'll take a look […]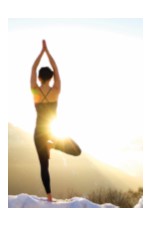 Don't let winter get you down!  Join us for yoga every Saturday. Chair yoga from 1:30 pm – 2:15 pm – For those who find standard yoga difficult • $8 Yoga – All levels from 2:30 pm – 3:30 pm • $10 All Welcome!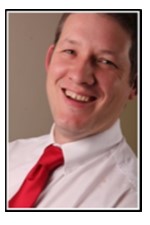 Swedenborg's Birthday Banquet • FRIDAY – Jan 25, 2019 – 7:00pm Please join us and welcome Rev. Mark Allais and his wife Karen who will be visiting us to meet with our pastoral selection committee and will be our guest speaker at this year's Swedenborg's birthday banquet. Marks topic will be: Being the Church – bringing together the […]
Worship services are every Sunday at 11:00am. Services begin with a family talk for the first portion of the service and then the children go to Sunday School.  The remainder of the service is for the adults and has scriptural readings, hymns and a sermon.  Below please find the sermon topics for January. Sermon Topics […]
Every Saturday the Washington New Church hosts Jen Mullin teaching Yoga.  (Jen began training as an instructor in 2012, completing her 200-hour certification with specialties including Senior Yoga, Children's Yoga and Anatomy and Alignment.) Chair (or Senior) Yoga begins at 1:30 pm –  for those who find it difficult or even impossible to do standard […]
Sunday services begin at 11:00am at 11914 Chantilly Lane, Mitchellville, MD.  Click for Directions This week our pastor Mike Gladish will preach his topic:  "Letting G & Getting More"  Sometimes our most fervent prayers go unanswered.  Then what? How can we learn to let go of what isn't working so that we can receive more of what […]
Sunday services begin at 11:00am at 11914 Chantilly Lane, Mitchellville, MD.  Click for Directions This week we have a special visitor the Rt. Rev. Brian Keith – Executive bishop of the New Church worldwide.  His topic will be "Anxiety about the Future". Please join us. All Welcome! More on our worship services.