Evening Book Study Group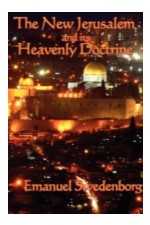 A new study group will be starting at the home of George & Mary Cooper to read and discuss The New Jerusalem and Its Heavenly Doctrine, by Emanuel Swedenborg.  The first reading is from the preface thru no. 27 on "good and truth."  All are welcome, and copies of the book are available from the pastor for free.
Classes meet Monday evenings every other week with some exceptions so watch the calendar.
For more information and directions contact the office.