Resources Guide
At the Washin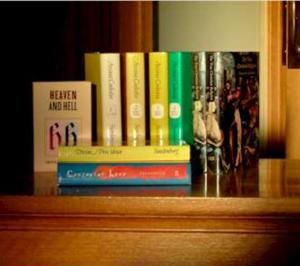 gton New Church we offer a convenient book center and library where you can browse, borrow or purchase all sorts of books about New Church history and teaching.  In addition the pastors keep a supply of new and used books especially for newcomers, and every first-time visitor is welcome to one of your choice as our thanks for coming.
Note, the pastors themselves are our most valuable resource, and they welcome calls and visits to discuss any spiritual questions or concerns you may have.  But beyond that we have a number of classes and study groups available in any given month, we have notebooks and workbooks that can guide you through your own studies or help you facilitate a small group of your own, and we can also direct you to dozens of other online and mail order sources for everything from searchable texts of Swedenborg's works to voice or music recordings, from to Sunday School materials for your home use (for all ages) to a wide range of long or short video recordings.
Here we list just a few of the possibilities.  Click on your area of interest and the link will take you to more information.