Our Staff
We would like you to know the variety of degrees and experience our teachers bring to the students at WNCS.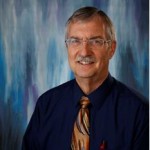 Pastor ~ Rev. Michael Gladish holds a BS in religion and philosophy and a Master of Divinity from the Bryn Athyn College of New Church (BACNC) and Theological School in Bryn Athyn, PA.  Since his ordination in 1973, he has served as a minister and teacher for more than 40 years in a variety of locations including Sydney, Australia, Los Angeles, CA, and several locations in Canada.  In addition to being pastor of the church he teaches religion and serves as one of the spiritual leaders for the school.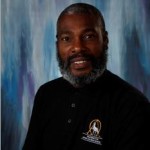 Asst. Pastor ~ Rev. Michael Ferrell began his career in paralegal service in the U.S. Army, active duty 5 years followed by 27 years in the Army Reserves.  Following active duty he went to law school and then practiced law in his own firm in Seattle, during which time he discovered the New Church.  Inspired, he went on to earn his Master of Divinity from the BACNC Theological School in 2005.  He is currently teaching religion classes to the 5th – 6th grades, helping with chapel services and a variety of other support services.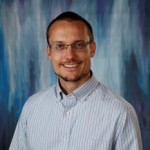 Assistant to the Pastor/Principal ~ Rev. Brian Smith will be joined us in July last year and has assumed the duties of school Principal along with some teaching responsibilities (7th and 8th grade religion, 7th grade math) and general leadership of our faculty.  Brian comes to us after 6 years of service in the Toronto Society of the church, where he served as school Principal for the last 3 years.  He also has the Masters of Divinity from BACNC Theological School, and a lifetime of experience in various international locations including Ghana, South Africa and Australia. Brian is an alumnus of the Washington New Church School.
Candy R. Quintero ~ Mrs. Quintero began teaching our Junior K/Kindergarten at WNCS in the fall of 2009.  She holds a BS in Education, with a minor in Physical Education from BACNC. Later she earned a Masters in Religious Studies from BACNC Theological School.  She taught first grade at the Bryn Athyn Church School for eighteen years, followed by five years more teaching experience while she lived in California.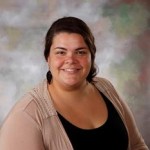 Carina N. Heinrichs ~ Miss Carina graduated from BACNC in 2009 with a bachelor's degree in History.  She has completed a number of educational internships and comes from a family of teachers. Carina continues to take classes to enhance her professional development.  This is her 4th year as the 1st and 2nd grade homeroom teacher.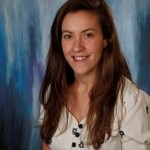 Amy Dwyer ~ Miss Amy joined us last summer from Perth, Australia, with a degree in early childhood education from BACNC and a varied curriculum of teaching experience.  Amy comes highly recommended from both the Office of Education and the Sudbury school in New Hope, PA, where she did her student teaching.  She is our newest addition to the staff and is the homeroom teacher for the 3rd and 4th grades, she also teaches PE to 3rd – 6th grades.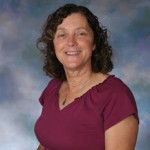 Kim U. Maxwell ~ Mrs. Maxwell received her BS in Early Childhood Education from the University of Delaware.  She has more than 20 years of teaching experience, fourteen as homeroom teacher to our 1st and 2nd grades.  This is her sixth year teaching 5th and 6th grades and math to the 7th grade.  This year she is also teaching math to the 8th grade.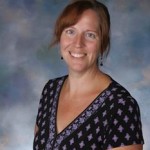 Jana H. Sprinkle ~ Mrs. Sprinkle (a graduate of WNCS) earned her bachelor's degree in English from the University of Maryland.  She began teaching in 1990, left after several years to have a family, then returned to WNCS in 2005 as a full time instructor teaching a variety of subjects in most grades including high school literature and now Spanish. She is currently the 7th and 8th grade homeroom teacher and will continue in that role next year.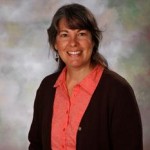 Anne G. Ball ~ Mrs. Ball began assisting at WNCS as a volunteer and substitute in 1994.  She holds a BA in Early Modern European History from the University of Chicago.  She was hired as our full time homeroom teacher for the 3rd and 4th grades in 2005 but has moved up to be the high school homeroom teacher this year teaching 9th and 10th grade science, History and Latin as well as French every other year.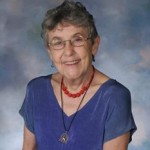 Carole P. Waelchli ~ Mrs. Waelchli earned both her BS in Secondary Education and her Master of Science in Education from the Pennsylvania State University.  She spent her first 4 years teaching in the public high school system in PA.  Since 1972 she has taught at WNCS as our upper grades math and science instructor.  She was listed by Who's Who among American Teachers in 2005-2006 and 2006-2007. Though partially retiring in 2015/16 she has graciously agreed to continue to teach high school Geometry and Algebra 2.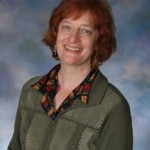 Erin J. Stillman ~ Mrs. Stillman has been involved with New Church Education since earning her BA in Education from BACNC. She began her career at WNCS in 1987 after three years of teaching in the church school in San Diego.  For many years she taught our 1st and 2nd grades, but now covers our art program and instructs the upper school in ballroom dance and yoga.  She also assists with our music program.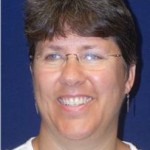 Sharon L. Kunkle ~ Mrs. Kunkle is our volunteer music instructor for all grades at WNCS.  She has a variety of work experience from operating a home daycare for eight years to working as a medical transcription specialist.  She also serves as a substitute teacher when needed and volunteers in a number of other capacities throughout the week.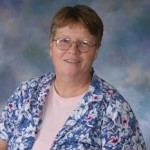 Bonnie Cowley ~ Mrs. Cowley is our indispensable school and church secretary and part-time instructor in computer technology and Wood Shop. She assists the teachers and pastors with a wide variety of talents and responsibilities, including everything from ordering supplies to arranging new parent interviews, from overseeing building maintenance issues to preparing report cards.  If you need to know anything about our school, Bonnie is the one to ask.