Our School
 "Introducing the Washington New Church School"  Brochure 2017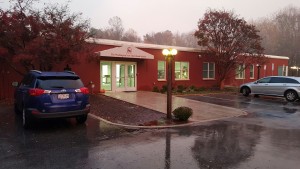 Nestled in a beautiful, wooded section of Mitchellville, at the western edge of Bowie, our little school offers unique advantages for students in all grades from junior kindergarten to grade 10.  Although it may be a challenge because of our high academic standards, please note, we do accept students in the upper grades, and welcome applications at that level.  If a student is serious, and willing to work, this could be the perfect environment to flourish – with small classes and highly skilled teachers offering very personal attention.
The campus itself includes a variety of safe and attractive play areas, and recent renovations and extensions to the building have added beautiful new spaces for all sorts of instruction, from regular classroom activities to art, music and dance lessons as well as dramatic productions suited to all ages.
Our students consistently perform at levels far exceeding national standards, and they develop a high degree of self-confidence as they learn to think for themselves under the guidance of faculty members who take a personal interest in every child.  Small classes meet for the most part in multi-grade classrooms, providing a family atmosphere that encourages co-operation among the students and enhances learning.
Most important of all, however, is the spiritual and moral foundation of all that we do.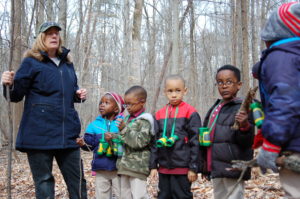 The entire curriculum is developed and sustained by principles drawn from the distinctively New Christian Faith set forth in the religious writings of Emanuel Swedenborg.  Religious instruction is at the heart of each day, beginning with morning worship and including routine references to the Lord and His Providence throughout the day.  See below and on other links within this website for more information.
Here is our most recent school  Just click on any part of it to enlarge it for easy reading.
Click here for a printable PDF of our  Brochure 2017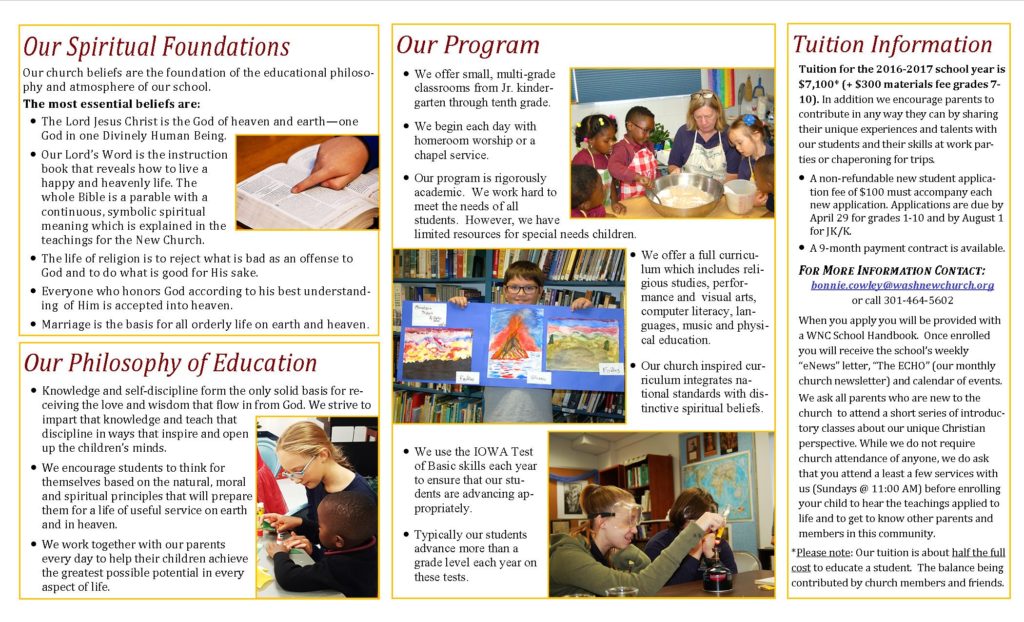 And here is a short, introductory summary of our guiding spiritual principles.
The Lord Jesus Christ is the one God of heaven and earth.
Love to the Lord, our Creator, and charity to the neighbor are essentials of a good life.
Everyone who follows the principles of the Ten Commandments will be received into heaven.
Marriage is the basis for all human society and continues in heaven.
The Lord's Word is the instruction book which reveals how to live a life that leads to happiness and heaven.  It is written as a parable that has a deeper meaning which is explained in the Writings for the New church.
For more information about our school or school enrollment, please contact our School Secretary.